APPLY NOW: 2020 Missional Leadership Residential Programme
Programme Fee
RM 3,500 for 4 weeks of classes
Programme Date
Duration: May 31 -  26 June 2020 
The programme is an advanced course designed to equip leaders and potential trainers. It could also be taken as an in-service training or refresher course for workers on home leave.
Registration is open.
Venue
Seminari Theology Malaysia
Address

Lot 3011, Taman South East, Jalan Tampin Lama,
Batu 3, 70100 Seremban, 
Negeri Sembilan, 
Malaysia
The courses for 2020 are built around 4 modules. 
Module 1 - Leadership in Intercultural Contexts 
Conducted by 
Dr Chan Nam Chen
Dr Chan Nam Chen serves as the executive director of AsiaCMS. He is a practitioner who also serves as a denominational leader in his home country of Malaysia, and as a seminary lecturer in different Asian countries. He has a PhD in Intercultural Studies and his expertise is in church and culture, intercultural leadership, migration studies and missiology.
Module 1: A Missional Hermeneutics of the Old and New Testament (June 3 - 8)
Module 2 - Integral Mission - Lessons from the Mission Field
Conducted by :
Berdine van den Toren - PhD candidate (Missiology) 
Berdine grew up in a small rural village in the Netherlands. Together with her husband and children, she moved to the Central African Republic, where they lived and served for eight years at the Bangui Evangelical School for Theology, for French speaking Africa. Having moved to Oxford, United Kingdom, Berdine joined CMS and worked as the Mission Education advisor. Now, living in the Netherlands again, she has become a CMS Mission Partner, to support Missiological and Theological Education in Africa and Asia.
 Berdine has been Asia Gateway lecturer in 'Gospel and Culture' for the past 5 years. The impact of her teaching and mentoring on Asia Gateway students has been greatly appreciated consistently for the 5 years.
Berdine van den Toren-Lekkerkerker, CMS Mission Partner for mission education in Africa and Asia
With an exposure trip to Tribal Ministries
Module 3 - Mission Theology 
Conducted by 
Rev. Dr Joseph Deva Komar
Dr Joseph Deva Komar is a pastor with the Methodist Church working amongst the diaspora Indians in Malaysia for the last 35 years. Presently doubling up as a lecturer at Malaysia Theological Seminary specializing in Missiology and Pastoral Theology.

Module 4: Paul's Missionary Journey - Contextual Mission 
Conducted by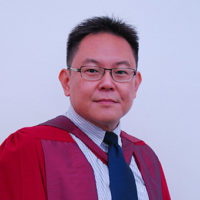 Rev. Dr. Lim Kar Yong is a Lecturer of New Testament Studies, Director of Postgraduate Studies, and Director of the Centre for Bible Engagement at Seminari Theoloji Malaysia. He also lectures at other seminaries in the region. He is an ordained minister with the Anglican Diocese of West Malaysia.
Module 3: Gospel in the Pluralistic Society (June 17 - 22)